Cozy Cottage Evening Edit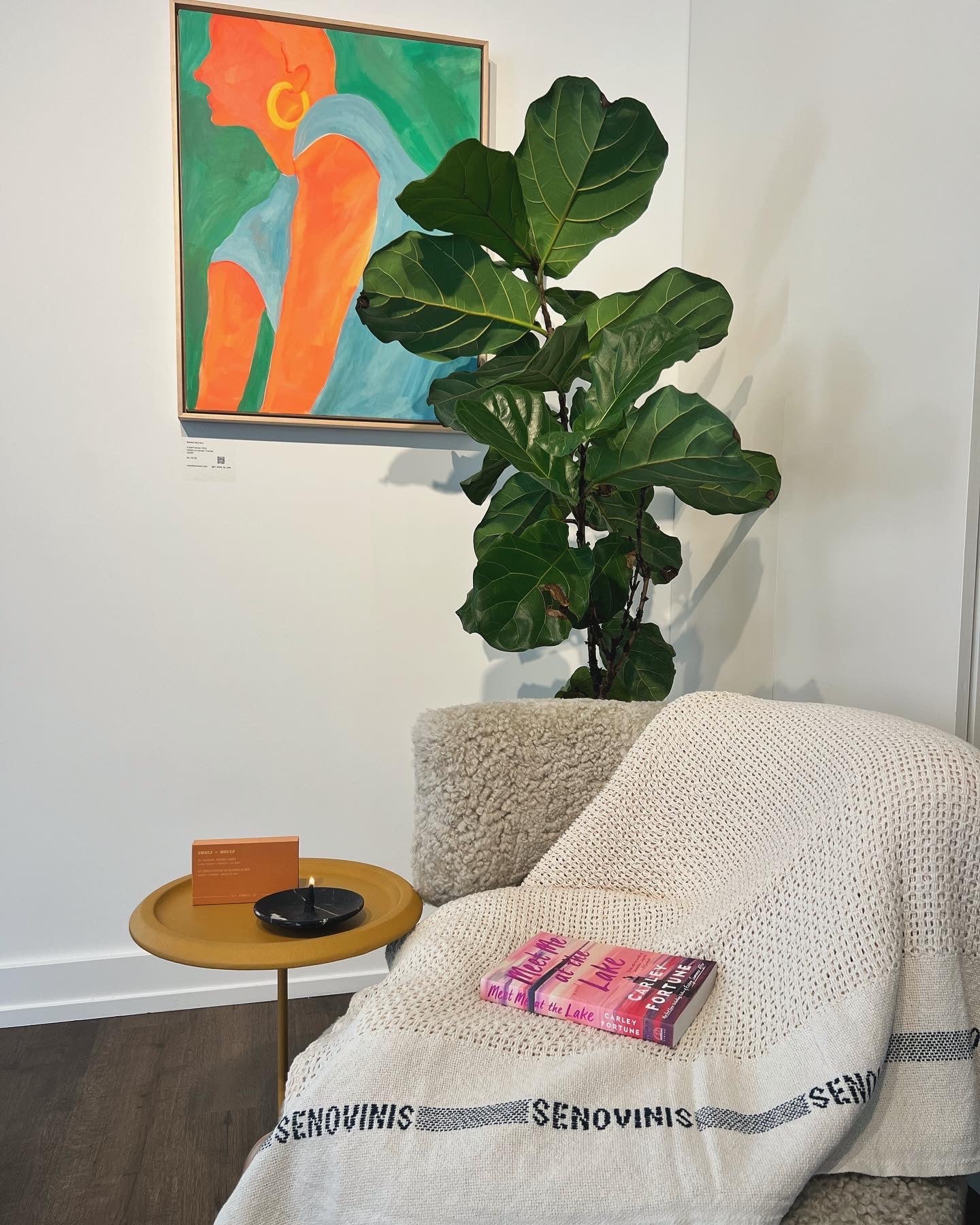 Set the mood for a cozy evening at the cottage with a good summer read, a cozy blanket, and calming incense burning in the background.
Cozy up with a classic open-weave, cotton blanket which may become your new family heirloom from 
@foglinenwork
. Woven into the edge is the word "senovinis", which means "old-fashioned" in Lithuanian. ($230)
Incense cones set a nice mood for an evening in. Our 
@pfcandleco
 cones burn for approximately 25 minutes, elevating a space with scent in under an hour. Available in four scents including Swell, Moonrise, Dusk, and Golden Hour. ($25 with 30 cones per box)
The perfect vessel to hold stick or cone incense, is the Lany Incense Holder from 
@montanalabelle
 ($90)
Pick up your next summer read from our curated selection by 
@typebooks
. Whether you prefer fiction, non-fiction, or are in need of a new cook book, we have a lovely selection to choose from.