Check us out in The Globe and Mail!!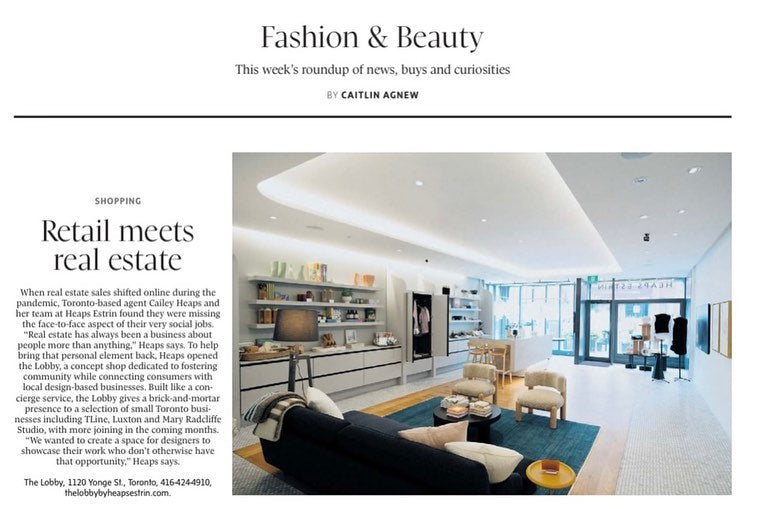 We were thrilled to be featured in the Globe and Mail's
 weekly Fashion & Beauty round-up section, written by Caitlin Agnew. It is a huge achievement, having only opened The Lobby just shy of 13 weeks ago.
"Real estate has always been a business about people more than anything," Cailey Heaps 
our President & CEO, says.
To help bring that personal element back, we opened The Lobby, a lifestyle extension of our brand. A place for meaningful dialogue to start, a concept shop dedicated to fostering community, and a space to connect consumers with local design-based businesses and artists (Most of whom are women entrepreneurs!).
It's not your typical real estate office. Instead, The Lobby provides a space which allows our team to go beyond the transaction whilst serving as a backdrop for the community that we love, in which we both live and work.
To take a closer look, visit us at 1120 Yonge Street or if you fancy a quick browse of our space online, then head over to our brand-new website to find out more.